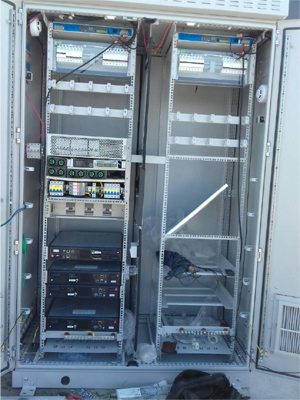 BTS Installation.
Indoor work
✔ BTS Installation as per layout plan.
✔ Battery Bank installation, interconnection & cabling of BTS.
✔ Rectifier Rack/ SMPS installation.
✔ PCM routing and kroning, alarm cable routine.
✔ ECB, IGB, EMP installation & earthing.
✔ FEP cutting, finishing, sealing, jumper routine, connectorisation and termination.
✔ Indoor cable tray installation.
✔ Labeling of all the cables and jumpers as per customer standard.

All work is to be carried out as per layout.





---
Outdoor Work
✔ Horizontal cable tray fitting, pendulum support installation and grouting.
✔ Antenna fixtures installation.
✔ Antenna installation & alignment.
✔ Feeder routine, Earthing, weather proofing & labeling

All work is to be carried out as per drawing. Microwave Link


---
The following activities has to be carried out for one Hop I. e. at two different sites to make one link
✔ Microwave Rack installation
✔ Minilink installation & Commissioning of FIU/RRI/EITI
✔ Antenna installation & IF Cable routine
✔ DC connection to minilink through DCDB / MCB
✔ Earthing of Rack, IF as per site engineer instruction

Alignment of Microwave to achieve required level


---